Two wards reopen at virus-hit Raigmore Hospital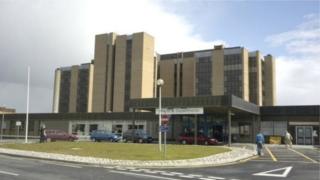 Two of four wards at Raigmore Hospital in Inverness have reopened after being closed due to norovirus.
NHS Highland said wards 7A and 6C reopened over the weekend but wards 2A and 2C remain closed.
Visiting to the closed wards is suspended until further notice and visiting to other areas in the hospital has been restricted to two people per patient.
Visitors are also being asked not to take children in to the hospital.
Norovirus, which causes diarrhoea and vomiting, is one of the most common stomach bugs in the UK.
It is also called the winter vomiting bug because it is more common in winter, although you can catch it at any time of the year.