Firm plans £60m hydro schemes investment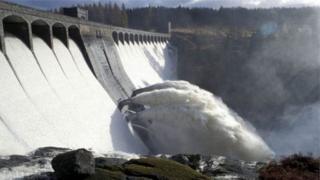 Energy company GFG Alliance plans to invest £60m into Scottish hydro schemes, with six new projects planned for the Highlands.
The group wants to build the new projects by 2021 and create extra capacity at six existing sites.
Some schemes will be at the group's Lochaber estate where it plans to build a 400-worker alloy wheels factory.
The firm said it was looking into offering ownership opportunities to local communities.
The investment follows a meeting between GFG's Sanjeev Gupta and Nicola Sturgeon last month where the company promised to double the £500m already invested in Scotland.
GFG Alliance recently purchased Perth-based Green Highland Renewables (GHR) for an undisclosed sum.
Now known as Simec Green Highland Renewables, staff based in Perth and Dingwall are likely to work on developing sites overseas.
GFG said part of its investment included saving Scotland's last steel mill at Dalzell in Motherwell from closure.
Jay Hambro, GFG's chief investment officer, believes the firm will play a "leading role" in the future of hydro power capacity.
He said: "The Simec GHR team has an excellent reputation for planning, constructing and operating top-quality hydro schemes.
"They have delivered over 45 schemes and continue to operate 38 of these today."