Eilidh MacLeod: Pipe band tribute to Manchester terror victim in New York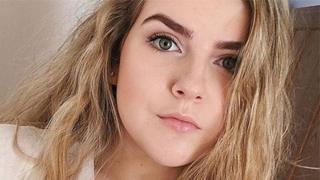 The Scottish pipe band which Manchester bomb victim Eilidh MacLeod belonged to is to pay tribute to her in New York for Tartan Day.
Eilidh, 14, from Barra, was among the 22 people killed in May last year at US singer Ariana Grande's concert.
Eilidh was a piper in the Sgoil Lionacleit Pipe Band, which is made up of children from Uist and Barra.
Her great-uncle Donald Manford told BBC Scotland: "Eilidh's spirit will be with them."
The band will take part in a variety of events in the Big Apple, including the Tartan Day parade, and will remember Eilidh by playing a tribute.
Band tutor Donald MacDonald said: "I am just hoping that this is a big thank you for the kids for working so hard over the years - and especially the last couple of years, every band has got their ups and downs and we certainly had our share of that last year.
"Eilidh brought a lot of spirit into our band and I am very pleased to say that spirit is very much alive.
"Not only was she an excellent solo player, she was a great team player."
He added: "It was hard for everyone but the kids are more resilient than you think. They are so strong. They managed to play at Eilidh's funeral."
Eilidh's great-uncle Mr Manford said of the New York trip: "It goes without saying that we would all love to see Eilidh there.
"Piping was a great joy to Eilidh. Eilidh loved life and she got enormous pleasure out of playing."
He added: "The fact that the band has had the courage and strength to go on is a testament to themselves and a testament to everything they are about.
"It's an enormous pleasure to see that happening, to see them going from strength to strength, and Eilidh's spirit will be with them."