Third Raigmore Hospital in Inverness ward reopens after norovirus outbreak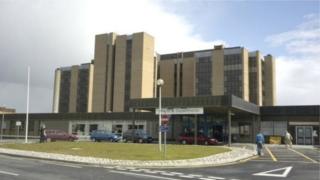 A third ward closed by an outbreak of norovirus at Raigmore Hospital in Inverness has been re-opened.
Ward 2A was one of four closed to new admissions last month. Ward 2C remains closed with public visits suspended.
NHS Highland said it was asking for support from the public to help prevent spread to other wards.
Visiting to other areas within the hospital remains restricted to two adults per patient. Children should not visit until further notice.