Wildlife in school grounds photographed using trail camera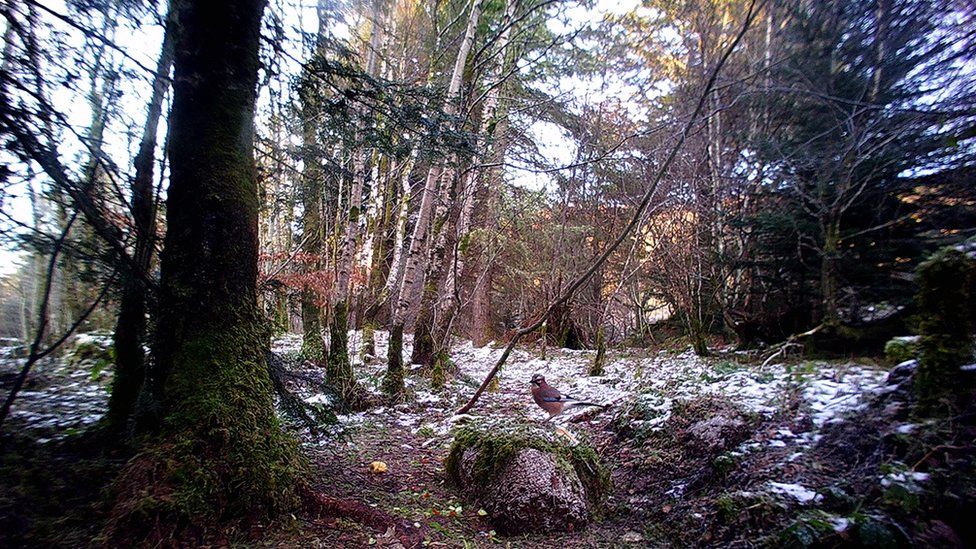 Children across the Highlands have been involved in a project to record the wildlife that visits their school grounds.
Catch Me If You Cam involved 20 schools installing trail camera technology to capture images of animals over the course of six weeks.
High Life Highland Countryside Rangers and environmental charity Earthwatch Europe assisted in the project.
It included a competition for the best image.
First prize went to Strontian Primary with a picture of a jay.
Second prize went to Ardersier Primary with a photograph of two buzzards, and Lundavra Primary, near Fort William, took third place with an image of a red deer stag.
The project's Keri Langridge said: "Catch Me If You Cam aimed to inspire children to learn about their local biodiversity by using trail cameras to actually show them what was there.
"One school found a pine marten living in the school grounds, and another discovered a stag destroying their bird feeders every night.
"It has been a great success, thanks to the knowledge and enthusiasm of the Rangers who helped to deliver the project to 20 schools across the Highlands and all the teachers and children who participated."