Pigeon released in Cork and headed for Derry ends up in Lewis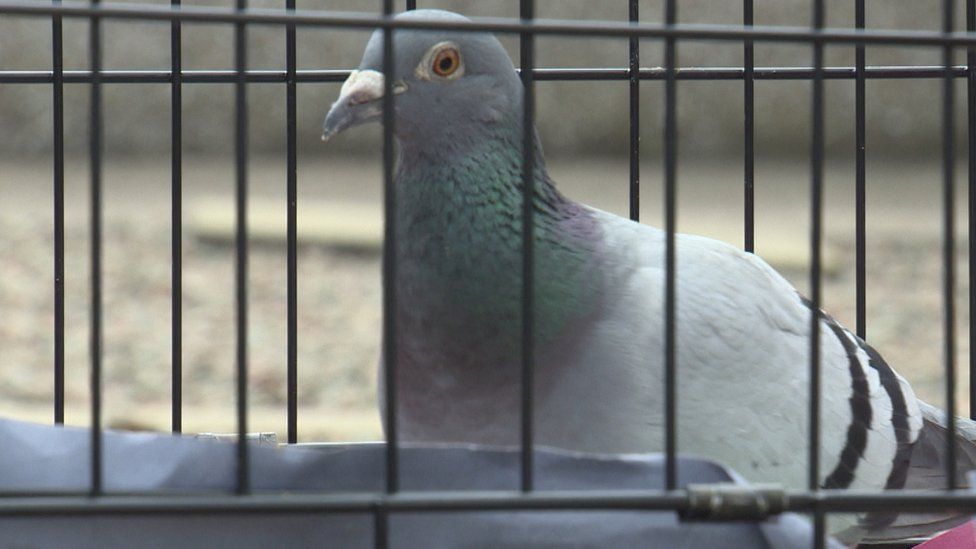 An Irish racing pigeon has shown up in the Western Isles after getting lost.
Pigeon racer Sean Malone released the bird on Saturday morning in Cork, in the Republic of Ireland.
Instead of stopping back home in Derry, Northern Ireland, it kept going before being found in Bragar, Lewis, more than 200 miles (322km) from its destination.
Mr Malone, from Derry, said it was either blown to Lewis on a strong southern wind, or took fright after being chased by a peregrine falcon.
He believes it may have flown for eight or longer non-stop before taking a rest.
The tame but exhausted bird has been fed and watered by islander Katie MacDonald, who named it Peggy.
But when she contacted the pigeon's owner, whose phone number was on a tag on one of its legs, she found out Peggy is actually a male, and the father of three chicks, and has no name.
The bird's rescuer and owner are now trying to work out how to return it back to Ireland.
Mr Malone said he plans to call the pigeon Lewis once it is back home in Derry.
He said: "There are two reasons why the pigeon ended up where it did.
"There was a strong south wind and it couldn't put its brakes on, basically, or a peregrine chased it out to sea.
"A pigeon will flee for its life if chased by a falcon and they will just keep flying and flying until they hit land again."