Man in hospital as crews fight wildfire near Stornoway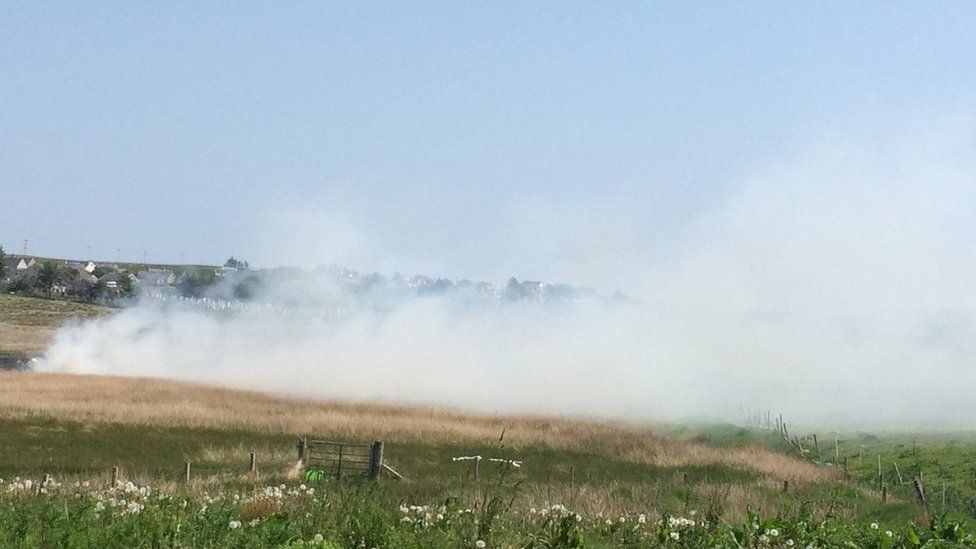 A 79-year-old man was taken to hospital as firefighters battled a wildfire in Lewis.
An area of grassland on the edge of Stornoway was destroyed by the fire, which broke out at about midday.
The flames spread from behind the Oliver's Brae area down towards the shore near Sandwick cemetery and Seaforth Road.
It is not known how the man was harmed. His condition in hospital has been described as "stable".
The fire caused a large plume of smoke.