Community landowner Stòras Uibhist embroiled in row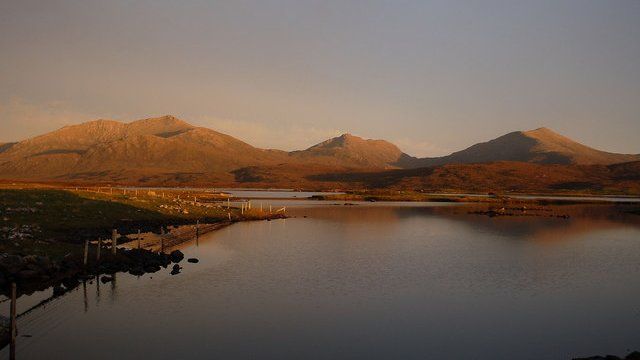 The board of Scotland's largest community landowning organisation has been asked to stand down to end a row over the running of it.
The chairman of Stòras Uibhist, Angus MacMillan, said board members could seek re-election.
He said the move was the only way to restore the "integrity and credibility" of the board.
There was criticism about a lack of transparency in how the Western Isles body is run at an EGM last week.
Stòras Uibhist manages 93,000 acres (37,636 ha) of land covering almost the whole of the islands of Benbecula, Eriskay and South Uist, as well as a number of small islands.
The area involved is home to about 3,000 people.
There have been criticisms and concerns raised from within the community for years over the running of Stòras Uibhist.
The most recent include concerns about access to information on a tender for the harvesting of seaweed, the financial state of some community companies and also a claim that information is denied to some directors.
The board sought to address all the concerns at the EGM.
Now, in his letter to his fellow board members, Mr MacMillan said they should stand down and then seek re-election at next month's AGM.
He said he believed they had been acting in the interests of the community and they should test this with residents.
Related Internet Links
The BBC is not responsible for the content of external sites.