Prehistoric roundhouse excavated at Tore near Inverness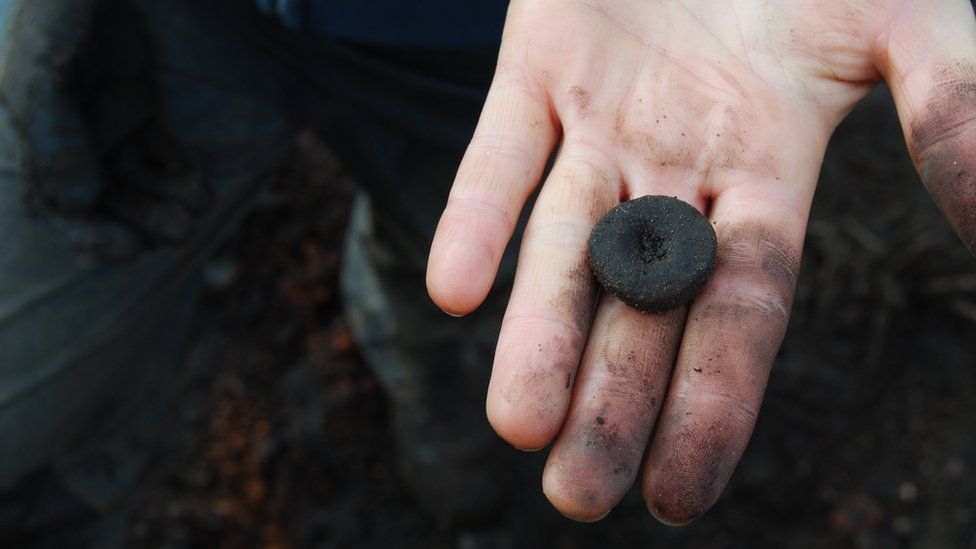 The remains of an ancient roundhouse have been uncovered by archaeologists in the Highlands.
The prehistoric property was excavated ahead of the construction of a new business park at Mullan's Wood at Tore, near Inverness.
Archaeologists said the roundhouse may have been built in the Iron Age 2,000 years ago, or earlier.
The excavation area has been reinstated and the site will be protected during the future building work.
Environmental samples taken during the fieldwork has the potential to provide material for dating the site.
Some of the roundhouse site had been damaged by the roots of trees planted 70 years ago.
The roundhouse is in an area where prehistoric fields and settlement have previously been recorded, including six Neolithic chambered cairns.
Mary Peteranna, operations manager with AOC Archaeology, said the roundhouse was "a fairly simple structure" of low stone and boulder banks that were probably sunken into the subsoil and topped with turf.
She said: "We found the remains of an arc of pits inside that would have supported a roof.
"We were not able to investigate the entire site, so the location of a central hearth or fire was not uncovered.
The archaeologist added: "But we were very excited to find a stone bead, or small spindle whorl, inside a rich soil layer on the roundhouse interior.
"This is a truly ancient, personal object that someone left behind."
The excavation was carried out on behalf of properties company Galbraith and the developer.
Related Internet Links
The BBC is not responsible for the content of external sites.