Lochinver rower starts out again on Atlantic crossing bid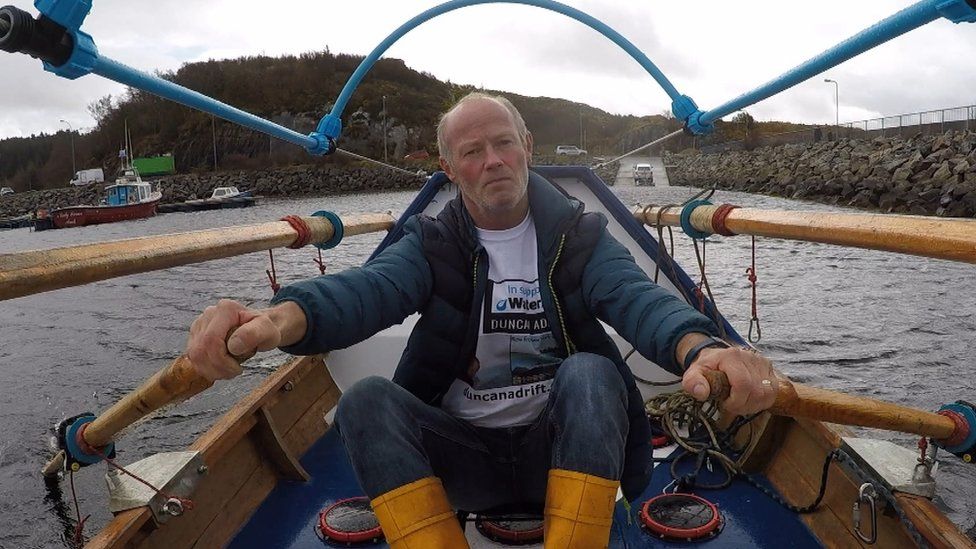 A Scottish amateur rower has set off again in his attempt to cross the Atlantic after being rescued by the US Coast Guard earlier this month.
Duncan Hutchison, from Lochinver, left New York last month before being caught in a storm off New Jersey.
For a time the wooden boat he built himself for the challenge was adrift before washing up on a beach.
In a post on Facebook, Mr Hutchison's family said he had set off again on his challenge.
He is aiming to finish at the west Highland village.
In the post, Mr Hutchison's family thanked the people who had helped him after the storm.
Another Scot, Niall Iain Macdonald, is making a separate bid to row from the US to Scotland.
Mr Macdonald, who is making his third attempt in four years at completing the feat, set out from Virginia and is aiming for Stornoway in Lewis.
He is a quarter of the way through his attempt.