What happens if someone catches the Loch Ness Monster?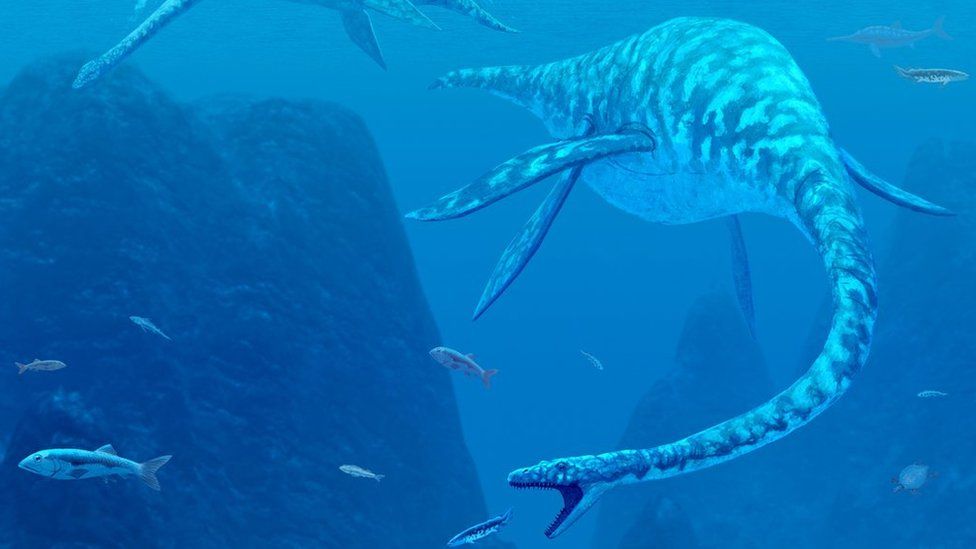 A Scottish government-funded body has a plan in place if the Loch Ness Monster should ever be found.
Scottish Natural Heritage (SNH) prepared the "partly serious, partly fun" code of practice in 2001 amid a period of intense interest in Nessie.
This year's interest has been piqued by scientists gathering DNA from the loch, and Scotland's first minister saying she believes there is a monster.
SNH said it would "dust off" the plan if Nessie was discovered.
The code of practice was drawn up to offer protection to new species found in the loch, including a monster.
It stipulates that a DNA sample should be taken from any new creature, and then it should be released back into the loch.
The story of the monster can be traced back 1,500 years when Irish missionary St Columba is said to have encountered a beast in the River Ness in 565AD.
Later, in the 1930s, The Inverness Courier reported the first modern sighting of Nessie.
The creature's appearance has been described as resembling a plesiosaur, a creature that died out with the dinosaurs.
Nick Halfhide, of SNH, an organisation that promotes Scottish wildlife and natural habitats, said the 17-year-old code of practice remained relevant today.
He said: "There was a lot of activity on the loch at the time about Nessie.
"So, partly serious and partly for a bit of fun, we drew up a contingency plan about how we would help Nessie if and when she was found."
The document sets out the need for the monster, and any other new species, to be protected from harm.
Mr Halfhide said: "Some of the lessons we learned then have been relevant when we have reintroduced species like sea eagles, and were used when, a couple of years ago, four new species were found in the sea off the west coast."
The SNH officer added that the plan would need to be updated if Nessie was to be discovered today, and that local communities and businesses along the shores of Loch Ness would need to be consulted .
The study expects to confirm what species live in the loch, but also potentially animals not previously recorded in its waters, and even a biological explanation for the monster myth.
Over the years various efforts have tried and failed to find the beast.
They have included 1987's £1m exploration of the loch called Operation Deepscan.
The week-long project consisted of a flotilla of 24 boats, equipped with sonar, which trawled the almost 23-mile (37km) length of the loch, which is about 754ft (230m) at its deepest point.
Steve Feltham is recognised by the Guinness Book of Records for the longest continuous monster hunting vigil of Loch Ness.
He moved from Dorset 27 years ago to look for Nessie.
Mr Feltham said: "This is a world-class mystery.
"If the story promotes tourism then great, and if it doesn't I don't mind either. I will still be here watching and waiting and trying to spot this animal."
Gary Campbell, keeper of a register of Nessie sightings, said there were, on average, 10 reports a year of something unexplained being spotted in the loch's waters.
Given that more than 400,000 people visit Loch Ness every year, Mr Campbell said seeing something was "pretty rare".
But he said eventually science would reveal a cause for the sightings.
He added: "People have been seeing things in the loch for fifteen hundred years."
Related Internet Links
The BBC is not responsible for the content of external sites.