Rise in hit and run collisions on Skye, say police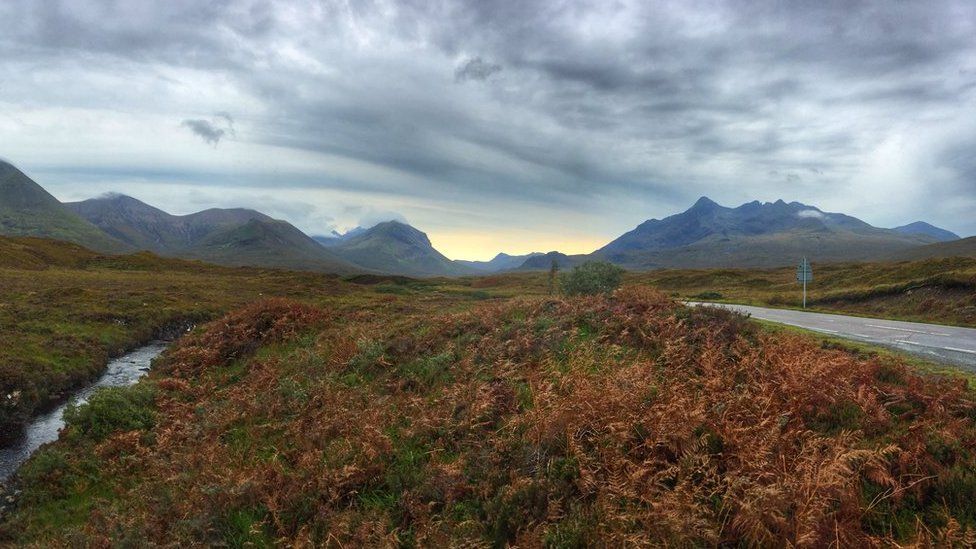 Police in Skye say they have noticed increasing numbers of drivers failing to leave their insurance details after colliding with another person's car.
Officers said they were seeing "a trend of hit and run collisions".
Police Scotland said it did not need to be involved in collisions unless someone was hurt, or a road was blocked because of the crash.
But it added that it was an offence to leave the scene of minor collisions without swapping insurance details.
Skye's Constable Scott Templeman said: "There have been numerous recent instances in the local policing where vehicles have been damaged while parked in car parks with no details of the offending vehicle being left.
"And instances where vehicles have been damaged by clipping wing mirrors in the passing and only one vehicle has subsequently stopped."
He added: "We all understand that collisions happen and this is becoming more common place during the summer months when the local roads are busy - these can be dealt with quickly and easily if both drivers take the correct action when they occur."