Britain's biggest 2017 earthquakes felt in Scotland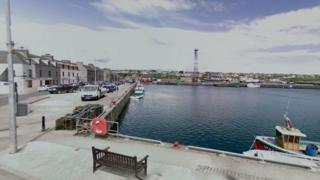 The two largest British earthquakes of last year were both felt in parts of Scotland.
A quake with a magnitude of 4.0 ML in Moidart on 4 August was felt from Inverness to Glasgow and out west on Islay in the Inner Hebrides.
It was the largest onshore event to occur in Scotland since a magnitude 4.0 earthquake focused on Arran in 1999.
The largest offshore quake was on 30 June, had a magnitude of 4.7 and was felt in Shetland, Orkney and Wick.
It was also felt in Thurso, Fraserburgh and a few locations on the west coast of Norway.
The epicentre of the offshore earthquake was about 62 miles (100 km) southwest of a magnitude 5.7 event that occurred in the Viking Graben region of the North Sea on 24 January 1927.
This quake was felt throughout western Norway and down most of the east coast of Scotland.
Details of last year's earthquakes are in British Geological Survey's new Bulletin of British Earthquakes 2017.
Some people reported that the Moidart event cause doors and windows to rattle and hearing a loud bang followed by rumbling.
A rumbling noise and rattling windows were also reported in the offshore quake.