Lochinver rower travels 1,000 miles across the Atlantic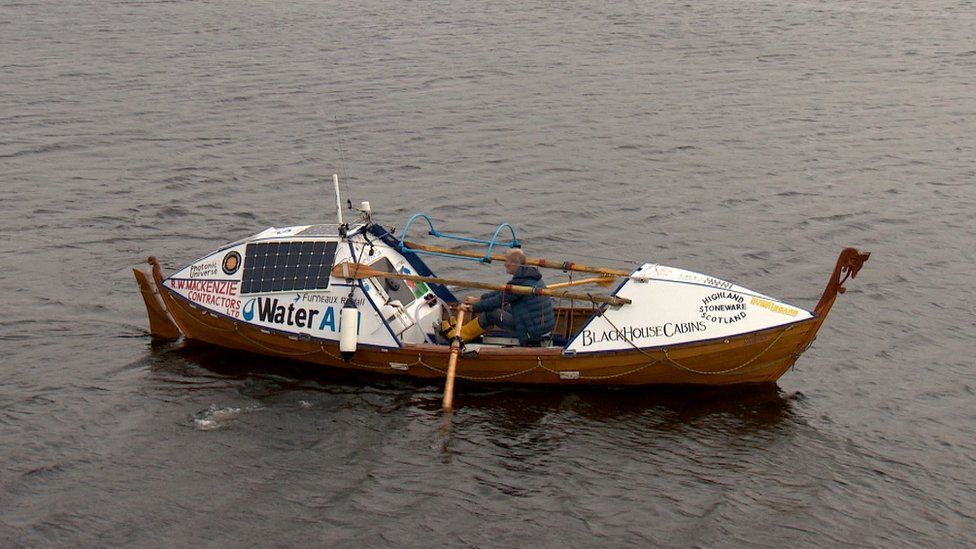 A Scottish amateur rower has travelled 1,000 miles (1,609 km) in his bid to cross the Atlantic from the USA to Scotland in a boat he built himself.
Duncan Hutchison has about 2,000 miles (3,218 km) left to row to reach his home village of Lochinver.
He spent three years building his boat, which is named Sleipner after an eight legged horse from Norse mythology that could glide across the sea.
Mr Hutchison's venture is raising funds for Wateraid.
He was rescued earlier in his attempt when he got into difficulty in stormy weather off New Jersey.
His boat with all his belongings was even lost for a time, before washing up on a beach.