Wally believed to be walrus seen in Norway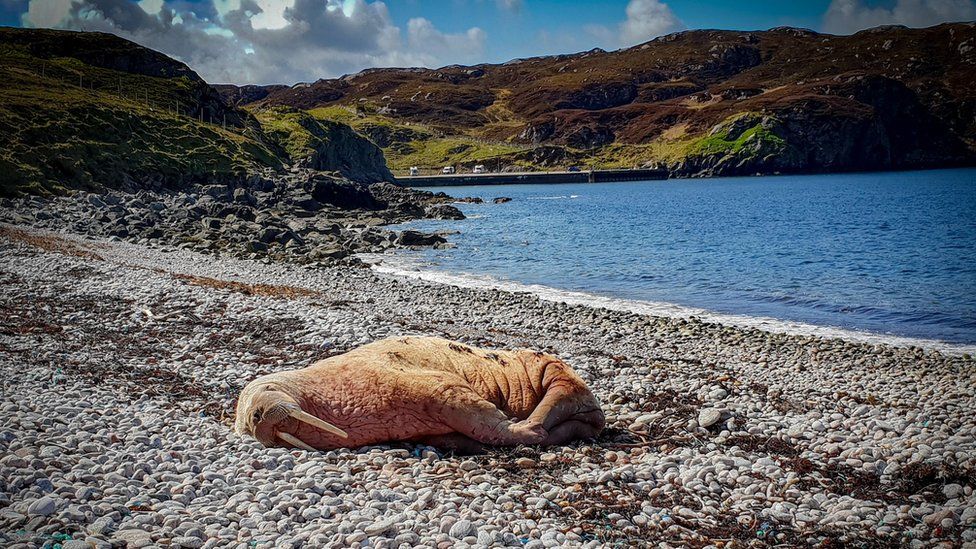 An Arctic walrus that appeared on a Norwegian island on Saturday is believed to be the same animal that was seen in Scotland in March, May and June.
Nicknamed Wally, the walrus was seen in Orkney, Caithness, Sutherland, Skye and the Western Isles.
Wildlife watchers in Scotland have been tweeting links to a media report in Norway of the walrus on Vigra.
The island is on Norway's west coast.
Before last month's appearance in Shetland, Wally was spotted at various locations including Kinlochbervie in Sutherland and Wick in Caithness.