Royal Assent for Scotland's Islands Bill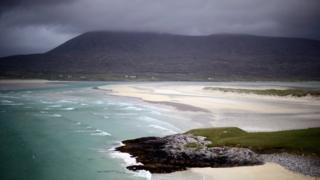 The Islands (Scotland) Bill has received Royal Assent and become an act of the Scottish Parliament.
The Queen adding her signature to the bill marked the moment that it became part of the legislation in force in Scotland.
Local authorities in Orkney, Shetland and the Western Isles have welcomed the development.
The councils pushed for more powers to be devolved to the islands through the Our Islands Our Future campaign.
The local authorities said the new legislation "paves the way" for that to now happen.
Orkney Islands Council leader James Stockan said: "The bill passing into law after the granting of Royal Assent is a hugely significant moment in the history of our communities."
The bill was unanimously backed by MSPs at Holyrood in May.