Funding for Highlands' Star Stories astronomy project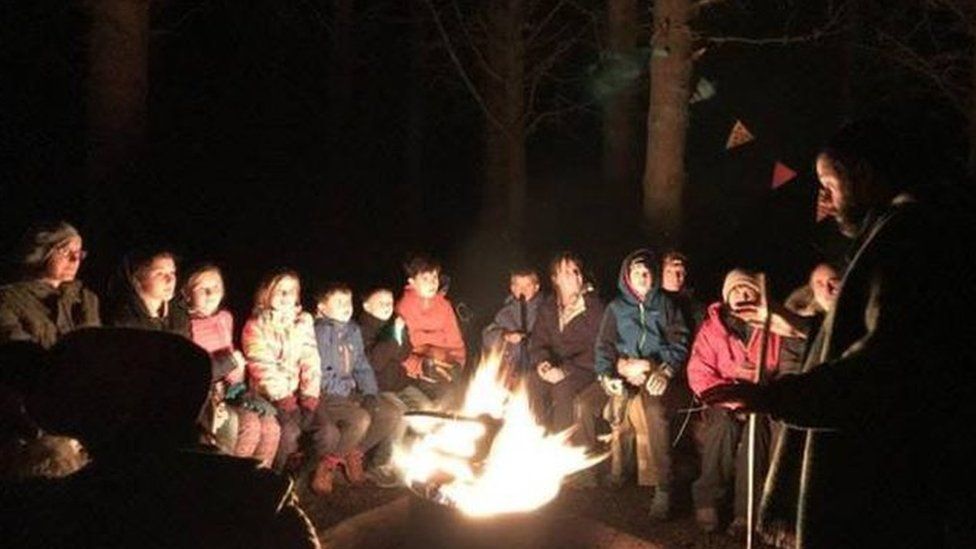 A project that offers the chance to learn about astronomy through storytelling under the night sky has secured key funding.
Star Stories was run as a pilot last winter at the Abriachan Forest Trust dark sky site near Inverness.
The funding from the Science and Technology Facilities Council (STFC) will support a programme of events.
Night sky observation equipment such as plinth-mounted binoculars and a polar-aligned sundial are also to be bought.
It will also support transportation costs to and from the events for families who may lack access to cars to get to Abriachan.
Stephen Mackintosh, the project astronomer who initiated the grant bid, said: "These events will be unique because they'll link astronomical observing with landscape in a format accessible to all ages, not just technical hobbyists."
He added: "Astronomy isn't only about looking through big telescopes, people are fascinated by the broad sweep of the night sky and things like ancient timekeeping.
"In building landscape props like a wooden henge, people can get a real feel for how the planets and stars were tracked by our ancestors, which is an excellent gateway into modern astronomical learning.
"It will also leave a lasting legacy at the Abriachan site itself."
Suzann Bar, learning co-ordinator at Abriachan Forest Trust, added: "We have no doubt the Star Stories events will be inspirational for ourselves and, more importantly, engage and inspire our pupils, young people and their families.
"We eagerly anticipate getting involved."
The bid was supported by Martin Hendry, professor of gravitational astrophysics and head of the School of Physics and Astronomy at the University of Glasgow.
Along with Steve Owens, dark skies consultant and author of Stargazing for Dummies, he will deliver guests talks during the new programme of events.
Prof Hendry said: "I was really pleased to hear about this award.
"The skies in the forest are among the darkest in the UK and the outreach programme is highly engaging, with a strong storytelling component that resonates so strongly with the cultural traditions of the Highlands."