MV Priscilla refloated off Caithness and towed to Orkney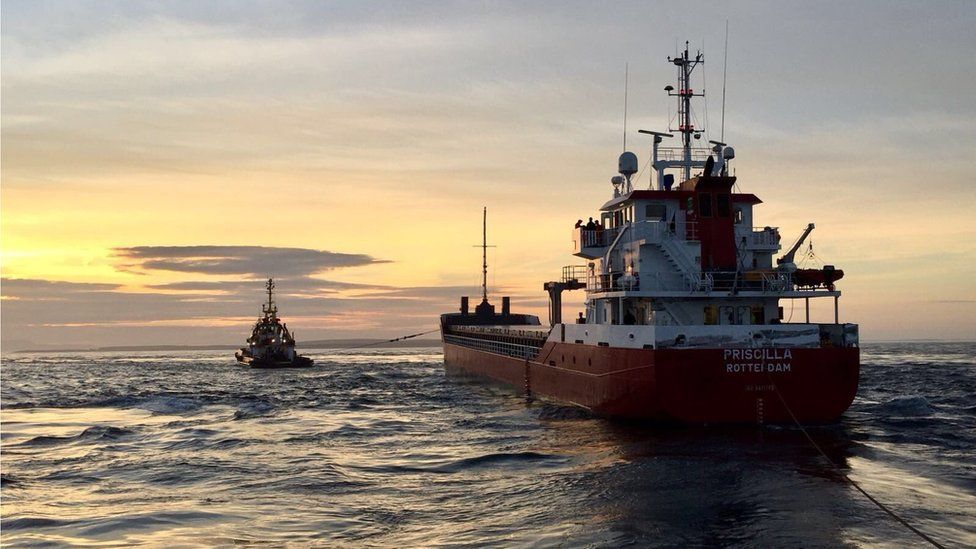 The cargo ship MV Priscilla has been refloated off the Caithness coast and towed to Orkney's Scapa Flow.
The ship with six crew on board ran aground on the Pentland Skerries last Wednesday.
The Longhope lifeboat escorted the Priscilla and the tugs towing it to sheltered waters in Scapa Flow.
Divers have begun an inspection of damage to its hull.
The six crew members, who have remained on board throughout, were said to be safe and well.