Report suggests adjustments to support for crofters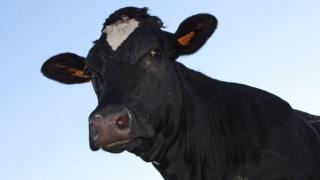 A new report has made recommendations on how support for crofters could be improved.
Prepared for the industry's regulator, the Crofting Commission, said adjustments to financial support already offered could encourage more people to enter or stay in crofting.
These include payments to encourage the keeping of small cattle herds.
And help for at least small amounts of crop-growing to "increase diversity" of crofts "ecologically and economically".
The report also said affordable extra help, such as advice on grants and loans, should be made available to common grazings committees, young and new entrants as well as more established crofters.
Gwyn Jones, of the European Forum on Nature Conservation and Pastoralism, prepared the report.
'Very pleased'
According to the Crofting Commission, there are about 20,500 crofts of which almost 14,900 are tenanted and the remainder are owned.
The commission oversees six crofting constituencies.
They are East Highlands, Orkney and Caithness, Shetland, South West Highlands, West Highlands and Western Isles.
The Scottish Crofting Federation described the research as impartial and well presented, adding that it clearly showed that existing support mechanisms "do not work as well as they could for crofting".
Chairman Russell Smith said: "We are very pleased that the Crofting Commission has taken the initiative to have this research carried out under their remit to 'promote the interests of crofting and to keep under review matters relating to crofting' and they selected a very experienced and applied consultant to do the job.
"It demonstrates a proactive commission that is willing to be more than just a regulator. We welcome this development of the government agency for crofting."