Seals crowd rock to escape orcas off Caithness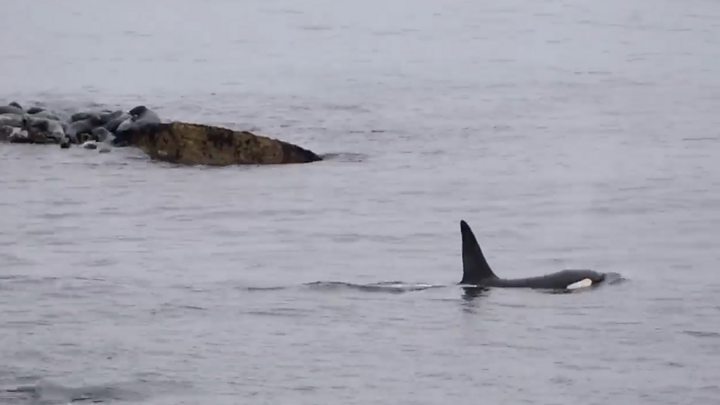 As many as 60 seals fled to a rock to escape the attentions of orcas in the Pentland Firth off Caithness.
Whale watchers, including wildlife photographer Karen Munro, observed the encounter on Saturday.
The seals squeezed together on the rock as an adult orca slowly circled it along with a juvenile.
The adult animal is thought to have been giving the younger one a lesson in how to hunt as it had several opportunities to take one of the seals.
The orcas, part of a North Atlantic group, eventually left the seals, moving on to around Stroma and then down into the Moray Firth.
The following day, the orcas were seen around Scapa Flow in Orkney.
Scotland's seas are also visited by orcas that arrive from Iceland each spring to raise young and to hunt.
Scottish waters are also home to a group of eight orcas known as the West Coast Community.