Highland Main Line journey times criticised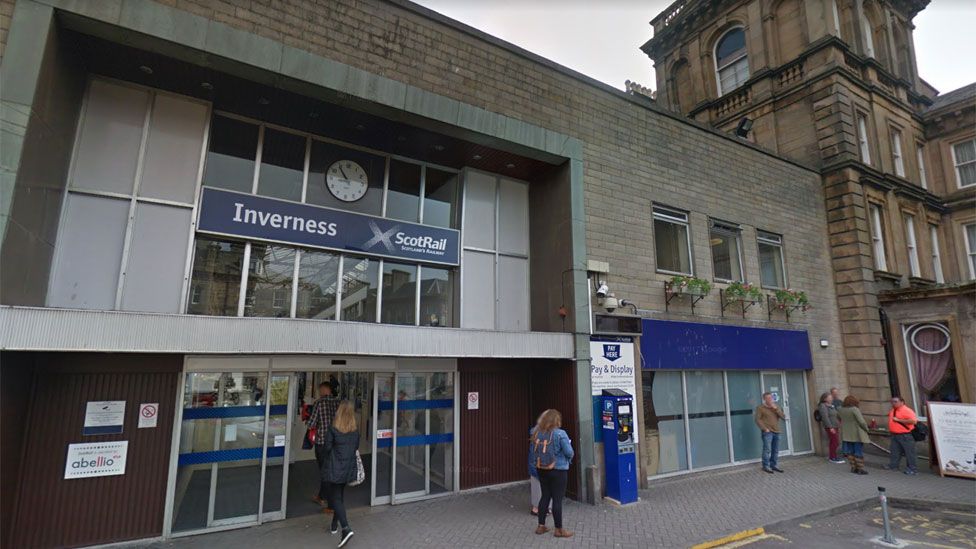 A commitment to cut average journey times on the Highland Main Line has not been fulfilled 10 years after it was made, according to campaigners.
Transform Scotland said the Scottish government claimed times from Inverness to Edinburgh and Glasgow would be 35 minutes shorter on average.
But it said that an average of just four minutes had been achieved so far.
The Scottish government said it had invested almost £8bn in Scotland's railways since 2007.
It also said a new phase of improvements to the Highland Main Line aimed to deliver an hourly service between Inverness and Perth, and further journey time reductions of about 10 minutes more widely on the line.
Paul Tetlaw, of Transform Scotland, said the railway line was "struggling" to match improvements being made to the A9 trunk road between Inverness and central Scotland.
He said: "In 2008, then first minister Alex Salmond said that within four years the rail journey time would be cut to two hours forty-five minutes, but a decade later it remains on average around three and a half hours - yet A9 journeys are getting faster and faster as road dualling advances.
"The public were told that there would be additional rail passing loops and double-tracking, but all that is being delivered is resignalling of two crossing loops.
"Hourly passenger trains and an average journey time saving of 10 minutes are promised but with no additional track it's highly likely we'll see more delays and cancellations as more trains are squeezed onto the single track railway."
David Spaven, from the Rail Freight Group, added: "Everyone wants to see fewer 44-tonne trucks on the A9, but the current very limited upgrade to the Highland Main Line offers little or nothing for rail freight.
"Indeed the worry now is that rather than freight shifting from road to rail - the Scottish government's policy objective - we will see the loss of existing rail traffics, as the A9 gets faster and the single-track railway becomes increasingly congested."
The Scottish government said the investment made so far had seen train services returned to the Borders for the first time in almost 50 years, and it had re-opened the Stirling-Alloa-Kincardine line and revitalised the Airdrie-Bathgate line.
A spokeswoman said: "Work is progressing on enhancements on the Aberdeen to Inverness line paving the way for faster journeys, more frequent services and the introduction of a fleet of high speed trains.
"Phase two of the Highland Main Line programme is well under way and aims to deliver an hourly service between Inverness and Perth, further journey time reductions of around 10 minutes, and more efficient freight operations by spring 2019."
She said funding Scotland received from the UK government for 2019-24 falls at least £460m short of early industry estimates of costs needed in helping bring about transport improvements.
Related Internet Links
The BBC is not responsible for the content of external sites.