Carver of Seville: Former opera singer in chainsaw contest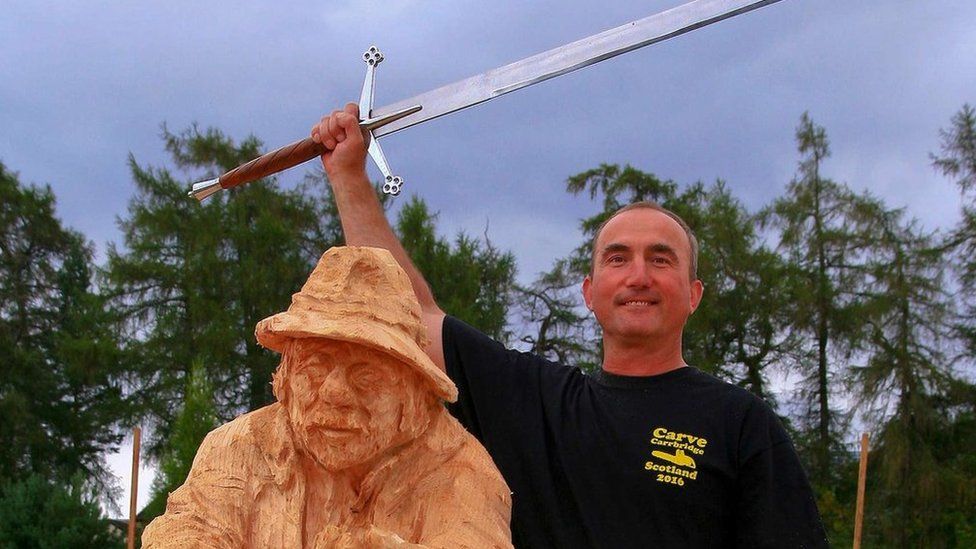 A Guinness World Record holder and a former opera singer will be among the competitors at next month's Carve Carrbridge chainsaw carving contest.
The annual event challenges entrants to create wooden sculptures using only a chainsaw.
Competitor John Hayes, from Waterford, Ireland, is a world record holder after carving a 23m (75ft) long Viking sword from a single tree.
Fellow entrant Martin Kalman, from Slovakia, used to sing in operas.
Others due to take part include Adrian Bois, from Villa Elisa, near Buenos Aires, Argentina. He was part of a 26-strong team of chainsaw carvers who helped build an ice hotel in Sweden last year.
The winner of Carve Carrbridge's main competition receives the Claymore Trophy.
Held in Carrbridge, in the Cairngorms, this year's championship will take place on 1 September.