Solo navigation bid cyclist in 'bear country'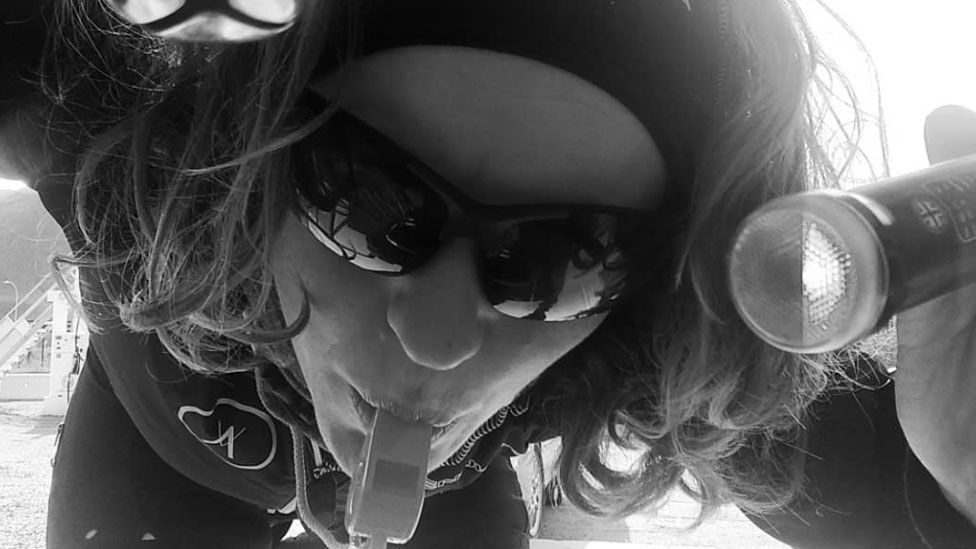 A Scotswoman aiming to set a new world record for a solo navigation of the globe has spoken of her foray into "bear territory" in Canada.
Jenny Graham's attempt involves cycling 18,000 miles (28,968 km) across 15 countries unsupported.
She has reached Yukon having already crossed countries including Russia, Mongolia and Australia.
Ms Graham said she was told by a shopkeeper she would need a gun to protect herself against "hungry bears".
The 38-year-old, from Inverness, said: "I went into the last shop I'd see for 100 miles and the woman was giving me all the chat: 'Well, you have got a gun haven't you?'
"I say: 'No, I've not got a gun'.
"And she says: 'What? Are you crazy, going out there without a gun? You do know it's bear season?'
"Bears have a season? She said that they come down to the river, which is in spate at the moment, and are not away up eating berries. They are so hungry just now, she said."
Ms Graham said she had no desire to carry a gun.
However, she has equipped herself with equipment to scare off bears including three bells, a whistle, flash lights on the front and and back of her bike and bear spray.
Her resulting appearance has been compared to a Christmas tree by another Canadian she met along her way.
The cyclist is aiming to reach Berlin in Germany, where she started her venture, in 110 days or less.