Tiny cinema plan for Highland village of Cromarty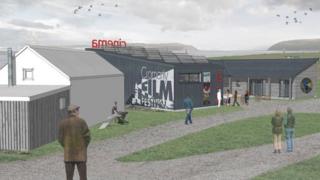 Plans for a tiny cinema have been proposed for Cromarty.
It would be one of the few facilities of its kind in the Highlands and have seating for just 30 to 35 people.
The cinema would be built in a yard at the northern tip of the small village on the Cromarty Firth, which has its own film festival.
Cromarty Estate and Cromarty and Resolis Film Society have jointly sought planning permission for the project.
A meeting of Highland Council's north planning applications committee has been asked to approve the cinema plan.
The Black Isle area already has a small cinema at The Muir Hub, in Muir of Ord. Run by volunteers, it has been open since 2017.