Jobs at risk at seafood business in Dingwall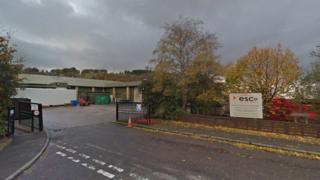 Hundreds jobs are at risk at a producer of seafood in the Highlands.
The owner of the The Edinburgh Salmon Company Ltd (ESCo) has announced its proposed sale or closure of the business in Dingwall.
Européenne de la Mer, a subsidiary of Thai Union Group, said the business has been suffering heavy losses as a result of a "highly challenging market".
Workers at the site have been informed, the company said.
The ESCo plant, which produces and distributes smoked salmon, employs 163 people, and also between 80 to 100 agency staff.
Ian Blackford, SNP MP for Ross, Skye and Lochaber, has described it as "devastating news" and hopes a buyer can be found for the plant.
ESCo said it will "actively pursue and explore all viable divestment opportunities" in an attempt to avoid, reduce, or mitigate the potential impacts upon its staff.
The company said: "Our employees at ESCo are our primary consideration. They were informed of the situation this morning.
"We are now informing our customers and suppliers about the proposal, as well as community leaders and government representatives.
"Following the announcement to our employees, we have started the process of appointing elected workplace representatives. Once in place, we will begin a 45-day period of collective consultation to further consider the proposal and alternatives to it.
"If we are unable to find a viable alternative to the proposed closure we will then carry out individual consultations with at risk employees."