Call to save Altnaharra primary school as consultation ends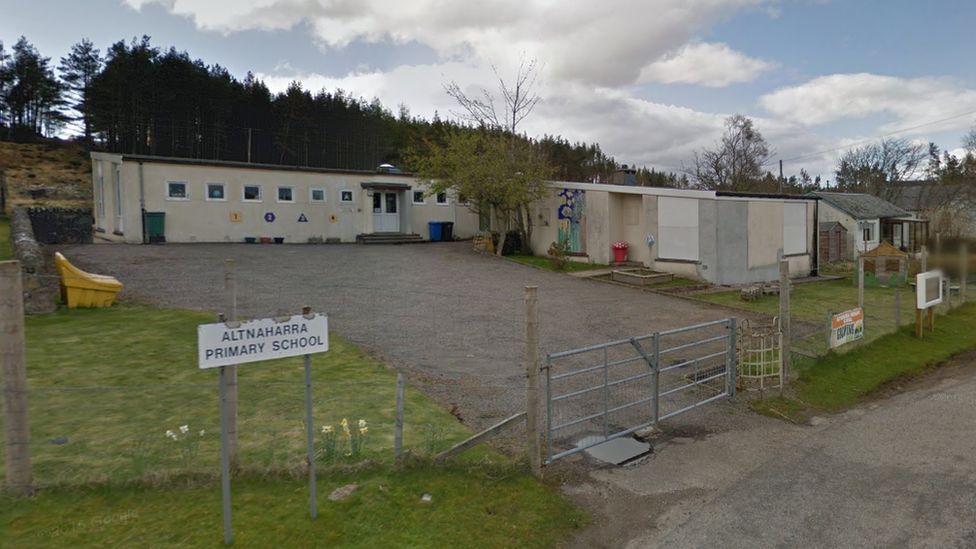 There are calls to save Altnaharra Primary as a public consultation on a proposal to close the school comes to an end on Friday.
The school has been mothballed since February 2017 but now faces permanent closure.
If approved, the plan would be to divide the school's catchment area between three neighbouring schools.
The majority of the catchment area would be re-allocated to Tongue Primary or Farr Primary, with a small area reassigned to Lairg Primary.
Mothballing is a temporary rather than permanent discontinuance of a school, and it could later reopen the school if the local demand for school places should arise.
As part of the Children and Young People Act, passed in February 2014, evidence for proposed closures must be provided and consultations should include clear, accurate information including financial costs.
Rigorous consultations are required by local authorities, especially before shutting down rural schools.
In August 2018, members of the council's learning and housing committee agreed for the council to conduct a statutory consultation on a proposal to discontinue the provision of education at Altnaharra Primary.
Green MSP John Finnie said that families would not move into the area if there are no schools available.
Mr Finnie said: "The Highland Council is always telling us about their keenness to sustain local communities, schools should be a part of our communities and if we get rid of a school, no one's going to think it's going to be a good idea to build a new school in the future at Altnaharra.
"I'd like to see some of the glens that held significant populations, repopulated. To do that we need to have an apparatus of a community and a school, a rural school particularly is at the heart of a community."
Altnaharra is one of the region's most remote primaries, but Mr Finnie wants the council to allow the school to remain mothballed, so that there would be a chance for it to reopen if a family moved into the area and had need of the school in the future.
The council asked to hear the views of parents, school pupils, the local community and others, over a period which has run from 27 August to 26 October 2018.