Inquiry into Coul Links golf project expected in early 2019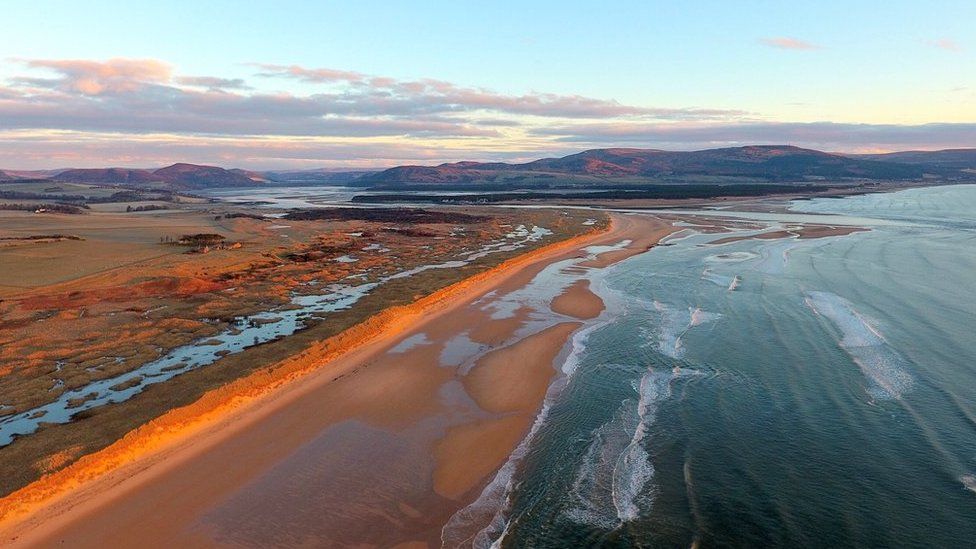 A public inquiry into plans to build an 18-hole championship course at Coul Links in Sutherland could be held early next year.
About 32 acres (13 ha) of the planned course would be built on dunes at Embo, near Dornoch.
Conservation groups opposed to the development said the inquiry could take place in February and last five weeks.
The developers behind the project argue that the golf course would improve and protect the area of land involved.
They also said it would bring much-needed jobs to the area.
A coalition made up of conservation groups Buglife Scotland, Butterfly Conservation Scotland, Marine Conservation Society, National Trust for Scotland, Plantlife Scotland, RSPB Scotland and the Scottish Wildlife Trust are campaigning against the development.
Councillors voted to give the go-ahead to the development despite officials recommending that it be rejected in June.
Two months later, Planning Minister Kevin Stewart called in the planning application for scrutiny.