Women in Wellies initiative launched in Cairngorms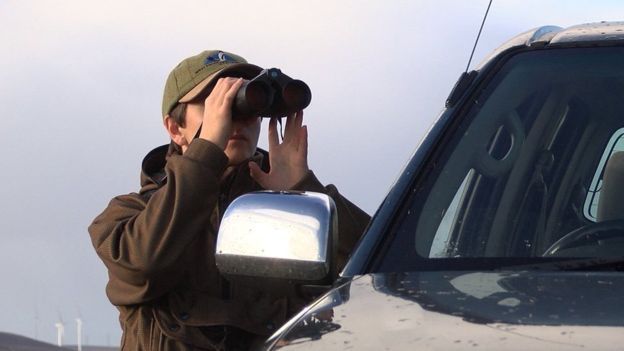 A new campaign has been launched to encourage more women to consider working in land-based jobs in rural areas.
The Cairngorms National Park Authority (CNPA), which is running the Women in Wellies initiative, said men make up 74% of Scotland's rural workforce.
It hopes to encourage women to consider careers as gamekeepers, landscape gardeners or crofters.
The park is to raise awareness about its initiative in local schools.
A campaign event involving presentations from women working in forestry, farming, gamekeeping, recreation, conservation and academia has taken place in Boat of Garten.
Megan Rowland, a land manager and deer stalker at Strath Brora in Sutherland, is supporting the campaign.
She said her work was physically demanding, but rewarding, adding: "It is still unusual for women to be doing what I am doing, but I think that is changing slowly."
Anna Fleming, the CNPA's education and inclusion officer, said: "The land-based sector is very important to the economy of the Cairngorms National Park and with fewer young people pursuing jobs in this industry we think that by inspiring women we might be able to reverse that trend.
"We really hope that the Women in Wellies event may give some young women the confidence and encouragement to think about a rural career."
Jo O'Hara, of Forestry Commission Scotland, said: "With so many interesting, vital and rewarding opportunities in the rural sector, I'm constantly surprised at the low numbers of women who make their careers in land-based businesses.
"I've spent almost my entire career in work that has been associated with land management, and I want other women to see just how rewarding and diverse rural job opportunities can be."