Search and rescue contract criticised by mountain volunteers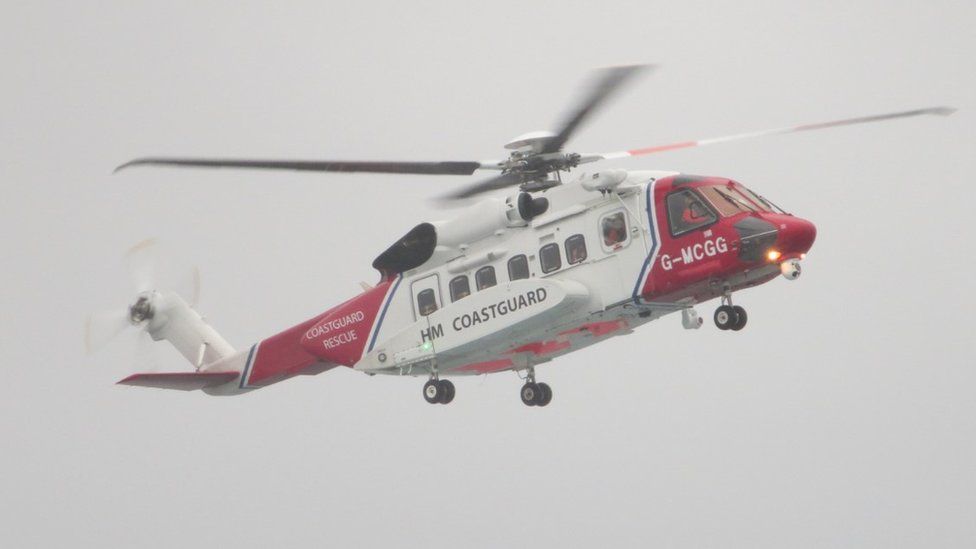 Four of Scotland's mountain rescue teams have criticised a new contract for search and rescue helicopters.
The teams said the contract was impacting on their work, with a reluctance by the rescue helicopter operators to assist during missions.
It has been claimed there is an unwillingness to assist with recovering bodies and helping to move volunteers.
Maritime and Coastguard Agency said it would attempt to assist if the risk was not considered to be too great.
In a joint statement, the mountain rescue teams of Cairngorm, Lochaber, Glencoe and Tayside said they could no longer accept an "apparent casual disregard" for the safety of the rescue volunteers.
As snow has started to land on the hills throughout the Highlands, mountain rescue teams have already being called into action.
The rescue teams have expressed frustration after having to undertake long, technical and difficult recoveries off mountains unassisted.
In a joint statement, the four rescue teams said: "The inescapable conclusion to this is that either the aircraft and crews are too thinly spread to cover requirements or that the agencies do not view the welfare of the volunteer teams in the same way as they appreciate that of the pilots and crew."
The coastguard said it valued the work of the volunteers but stressed that each operation was dealt with on a case-by-case basis.
A spokesperson for the Maritime and Coastguard Agency said: "While the recovery of bodies positively confirmed as deceased is not strictly speaking a search and rescue mission, it is a mission HM Coastguard may support under some circumstances.
"Search and rescue helicopters should not routinely be required to clear the hill as fundamentally, a mountain rescue team must be able to operate independently and without helicopter support as conditions on the day might mean that our helicopters are simply unable to reach a team on the hill."