Highland Council experienced months of IT issues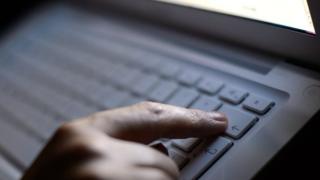 Highland Council has been dogged by months of IT problems, a senior councillor has said.
Budget leader Alasdair Mackinnon said ageing infrastructure had played a part in causing issues for staff and councillors.
He said computers used by many of the local authority's 9,000 staff could take up to 20 minutes to start.
There have also been delays to the full rollout of tablet devices to pupils in P6 and P7 and in secondary schools.
Mr Mackinnon said councillors had experienced difficulties with computers while working from home, and technology problems at the local authority's headquarters in Inverness.
Mr Mackinnon said: "There have been failures over the past few months.
"There have been problems with direct access for members. When we are working from home we have been unable to have access, and there has been connections issues even in this building, right here in the chamber."
Mr Mackinnon said the council was working with its IT contractor, Wipro, on resolving the problems.
"It is a complex issue and there are so many devices out there and we have have to be patient and let them get on with it.
"We are very grateful to the IT staff here at the council. They are working long hours helping us."