Festival of Small Halls opens its doors in Skye and Plockton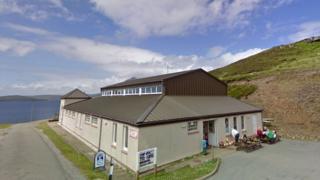 Community halls in Skye, Raasay and Plockton in Wester Ross are involved in a new festival.
Organised by Skye Events for All (Seall), the Festival of Small Halls is taking place over eight days.
Events being held include ceilidhs, live music performances and a St Andrew's Night.
Braes, Breakish, Edinbane, Elgol, Kilmuir, Minginish, Tarskavaig and Waternish are among the communities taking part.
Catherine Atkins, treasurer of Braes Village Hall, said: "It is of enormous importance to bring people from our community together in celebration, especially during the winter month.
"Events at the hall are always well supported by the community, but the response this time has been tremendous with people offering to help out and provide food and raffle items.
"The committee fully supports bringing more high-quality performing arts to Braes in the future and we hope to be included in next year's festival and in Seall's future annual touring programmes."