QC appointed to lead NHS Highland bullying claims review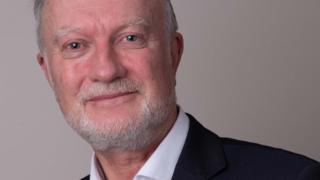 An independent review into allegations of a "bullying culture" at NHS Highland will be led by John Sturrock QC, the Scottish government has said.
A group of senior clinicians claimed there had been a culture of "fear and intimidation" at the board for at least a decade.
Doctors from across the Highlands had called for a fully independent investigation into the allegations.
NHS Highland said it welcomed external input and had "nothing to hide".
Separately, NHS Scotland has written to NHS Highland to offer the services of a support team to help the health board tackle its financial difficulties.
NHS Highland currently has a projected deficit of £19.9m for 2018-19.
'Underlying issues'
The findings of the independent review will be reported to the government early next year.
The rank of Queen's Counsel (QC) is generally held by experienced advocates and solicitors.
Mr Sturrock, who has a background in mediation, said there were "difficult and sensitive issues" to be looked at by the review.
"I know from my work as a mediator how important it is to listen to people's concerns," he said.
"My primary role, therefore, is to provide a safe and confidential place for people to be heard and to explore with them what the underlying issues might be."
'Serious allegations'
He added: "I hope that by better understanding the circumstances, acknowledging the impact on individuals and services and learning lessons from the past, confidence and effective working relationships can be rebuilt."
Unions at NHS Highland held a meeting with medical staff in Inverness earlier on Friday to discuss the allegations.
The government said the review would provide an opportunity for current and former staff who raised concerns to discuss them with "an independent and impartial third party".
Health Secretary Jeane Freeman had previously announced plans for an independent review to look into allegations that were raised in September.
Ms Freeman said: "I'm pleased that John Sturrock QC has agreed to conduct this independent review into allegations of a bullying culture at NHS Highland.
"These are serious allegations, and it is clearly important to me that we establish exactly what the underlying issues are so I can decide on any actions that might be necessary."
She added: "The chief executive of NHS Scotland has also today written to the board to offer them additional support including help with recovering their financial position and implementing agreed changes to governance."