Rustlers steal 80 sheep from one croft over a period of months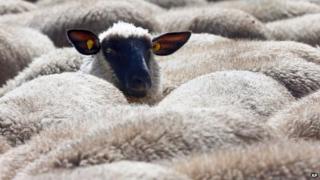 Police have appealed for information after 80 sheep were stolen from a croft in Strathspey.
The theft is believed to have taken place between August and November from the croft in the Nethy Bridge area.
The sheep are from a variety of breeds with an approximate value of about £4,400 and have identification tags on their ears with the number UK548348.
It is believed the sheep were taken in multiple incidents over the last couple of months from the croft.
Police Scotland's PC Clare Maclennan said: "We appreciate that it is a considerable time period but we are asking people to think back and report any activity in the area which could be considered suspicious to us.
"We would be particularly interested in any activity involving unfamiliar vehicles with animal trailers in the area."