New green spaces proposed for Inverness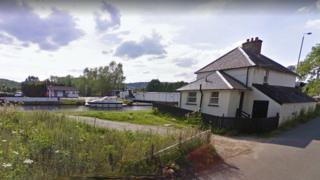 A new public park has been suggested for the south side of Inverness.
The land at Torvean surrounds the second phase of the city's West Link road-building project.
The first phase, completed last year, involved the construction of a new road at Ness-side and a new bridge over the River Ness at Holm Mills.
Phase two of the Highland Council project will see a new swing bridge installed on the Caledonian Canal and a stretch of road to link to the A82.
Highland Council has sought public views on what uses the land surrounding this new phase should be put to.
The local authority has suggested it offers the chance to create new green spaces, including parkland.
The building of the West Link, a road designed to ease city centre congestion and open up more land for housing, has resulted in the loss of existing green space.
Torvean Golf Club's course was also relocated to make way for the new road.
The first phase was opened last December.
Pupils from Inverness' Holm and Kinmylies primary schools helped to mark the opening of the West Link's Holm Mills Bridge over the River Ness.
The schools are located on opposite sides of the river.
The pupils walked from either side of the bridge and met in the middle of the crossing.
There was an exchange of teddy bears and the children sang We Wish You A Merry Christmas.