Speeding driver Mikey Durdle jailed for man's death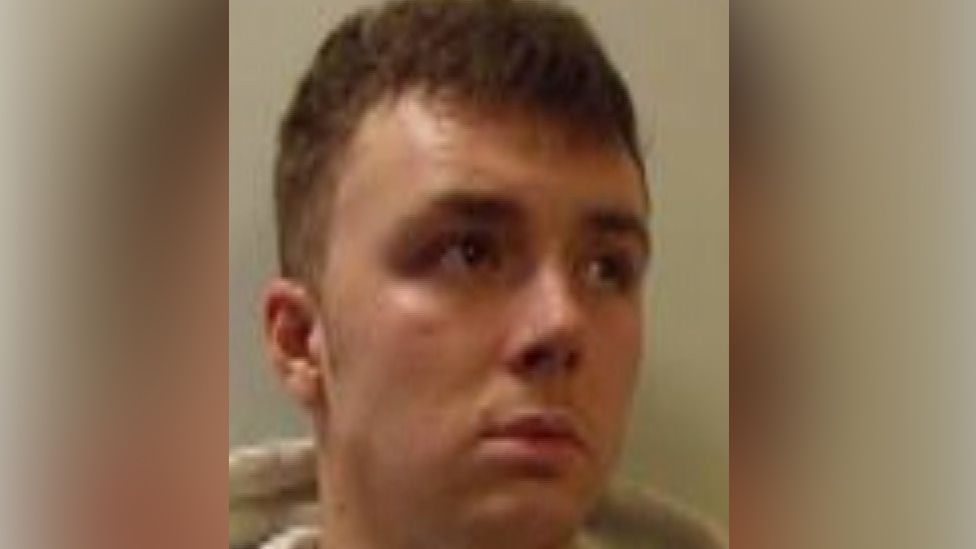 A speeding driver who caused the death of another man in a crash in the Highlands has been jailed for three years at the High Court in Aberdeen.
Mikey Durdle, 23, from Beauly, was driving "at between 84 and 76mph" in the moments before his car collided with a car driven by Kyle Robertson.
The 20-year-old from Inverness died following the crash on the A835 near Garve on 25 February 2018.
Durdle was also banned from driving for seven years and six months.
At a previous hearing at the High Court in Edinburgh Durdle admitted causing death by driving dangerously and at excessive speed.
That court heard in January that Durdle and Mr Robertson were part of a group of drivers who had met up earlier on the day of the crash.
The group had arranged to drive to a viewpoint in the area of Achnasheen and Kinlochewe.
Durdle was attempting to overtake two vehicles, one of them driven by Mr Robertson when the fatal crash happened.
Electronic information downloaded from Durdle's car recorded it was travelling at between 84 to 76mph before the crash, the court heard.
Sentencing Durdle, judge Lord Arthurson said no sentence could "adequately measure or even begin to address the overwhelming and enduring scale of the pain" which the family of Mr Robertson continued to endure.
The judge said: "But you will serve your sentence, regain your liberty, resume your work and continue with your life.
"You may in due course marry and have children and grandchildren. Mr Robertson will not do any of those things, due to your criminal conduct.
"His parents and siblings have sustained a grievous loss which no words expressed on your behalf by your senior counsel, no matter how sincerely meant these are, can ever heal."
Sgt Chris Murray, Police Scotland's senior investigating officer, said the crash was a "tragic incident which needlessly resulted in the death of a young man".
He said: "This incident has had a devastating impact on Kyle Robertson's family and friends.
"It stands as a stark reminder of the consequences which driving dangerously and at excessive speed can have.
"This was a completely avoidable incident, which has had long lasting consequences for all those involved and especially those who knew Kyle."
The officer thanked members of the public who assisted with the "extensive inquiry" into the incident.