Man accused of Inverness double murder unfit to stand trial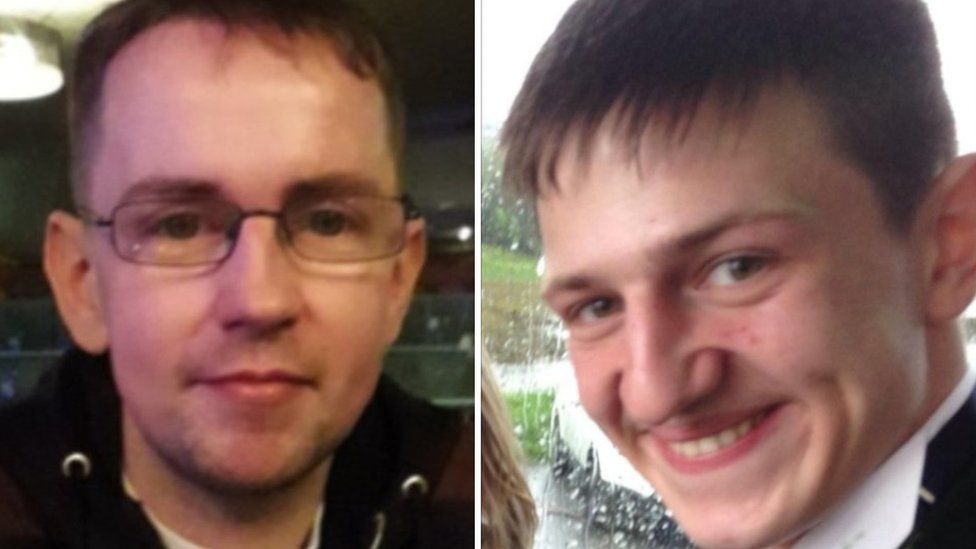 A man accused of a double murder in Inverness is unfit to stand trial, a court has heard.
David Sinders allegedly killed Gary MacKay, 35, and Dwayne MacLeay, 28, at a house in May last year.
It is claimed the 24 year-old repeatedly stabbed the pair with a knife.
The High Court in Glasgow heard psychiatrists had concluded he was unfit for trial. An examination of facts hearing will be held instead.
Mr Sinders, originally from Latvia, also allegedly attempted to murder 27-year-old Kimberley Nicholson.
He is currently in the State Hospital at Carstairs, and appeared via video link for the hearing.
Prosecutor Alan Cameron said three psychiatrists had completed reports after meeting Sinders.
Mr Cameron said: "They all conclude that Mr Sinders is unfit for trial."
The court heard the role "mental health factors" may have had in the offences as well as Mr Sinders "ability to instruct" lawyers had been investigated.
He is said to have schizophrenia.
The hearing was told he denied having a mental disorder.
Judge Lady Stacey imposed a temporary compulsion order for Mr Sinders to remain at Carstairs.
She told the court: "Having read the medical reports, I am satisfied that Mr Sinders is not fit for trial."
Lady Stacey said that, due to the current pandemic, no date could be fixed for an examination of facts hearing.
The case will call again in May when it is hoped the hearing will be set.