Aurora lights up the night sky over Scotland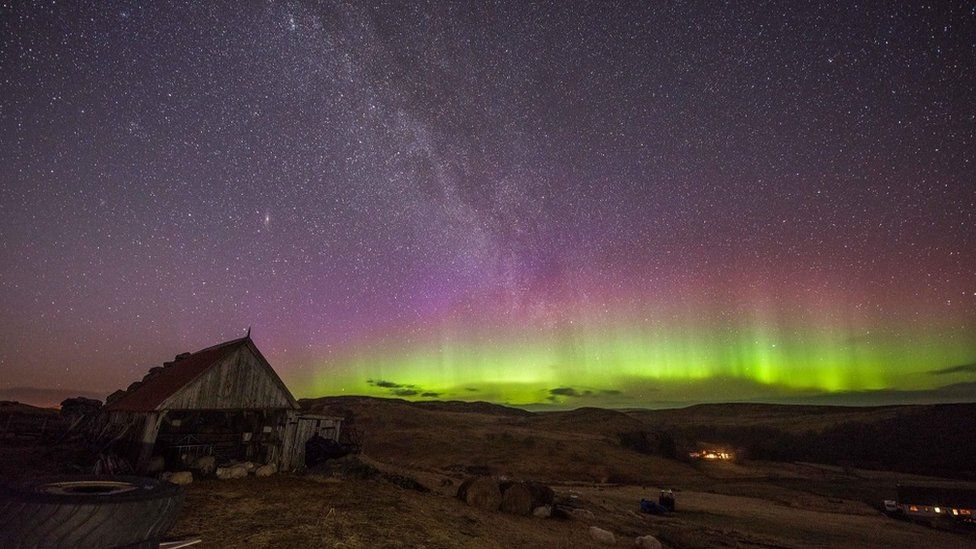 Displays of the Aurora Borealis were visible from parts of Scotland overnight.
Also known as the Northern Lights, the aurora appear as shimmering waves of light when atoms in the Earth's high-altitude atmosphere collide with energetic charged particles from the sun.
BBC Weather Watchers and BBC Scotland News website readers photographed the "lights" from the Highlands and Moray. The displays were also powerful enough to be spotted further south than usual, including from North Berwick in East Lothian.
All images are copyrighted.