First wildcat arrives at 'breed and release' centre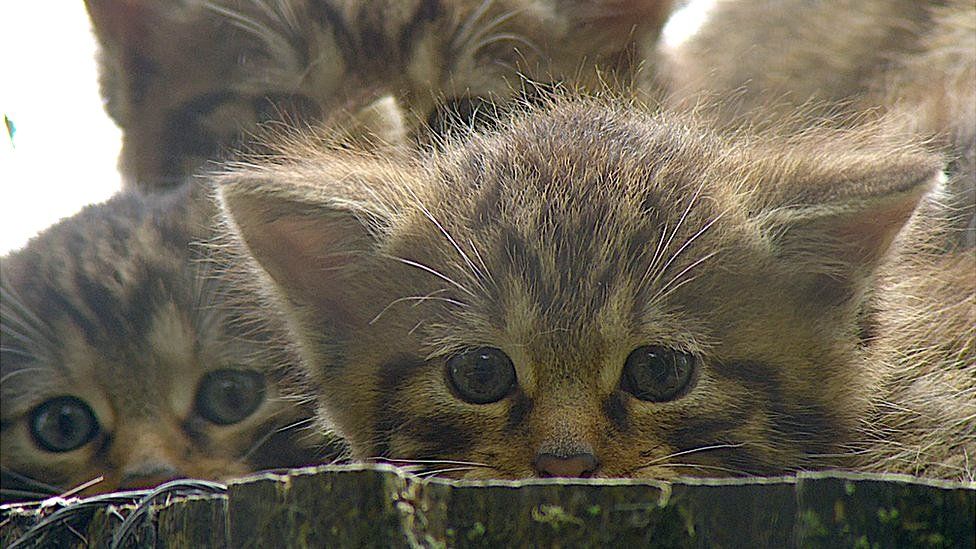 The first of 16 Scottish wildcats has been introduced to a new "breed-and-release" wildcat centre created in the Highlands.
Conservationists have warned the species is on the brink of extinction in the wild in Scotland.
The plan is to release kittens born at the captive breeding centre at the Highland Wildlife Park at Kincraig, near Aviemore, at selected locations.
The first wildcat to arrive is a young female called Nell.
She was born on the Alladale Wilderness Reserve near Ardgay in Sutherland. Her kittens could be among the first to be released into the wild.
The breeding centre is in area of the Highland Wildlife Park not open to the public.
The Royal Zoological Society of Scotland (RZSS), which owns the park, said the first kittens could be released at a site in Highlands next year.
RZSS is running the Saving Wildcats project in partnership with several other groups, including the Cairngorms National Park Authority and Junta de Andalucía, an organisation involved in wildlife reintroduction programmes in Andalusia in Spain.
All released wildcats would be fitted with a GPS collar so their movements and behaviour could be recorded.
The project would also seek to tackle the problems behind the decline in the species.
Breeding with feral domestic cats, disease and habitat loss have reduced wildcat numbers in the wild.