Thirty-tonne dead whale buried at landfill site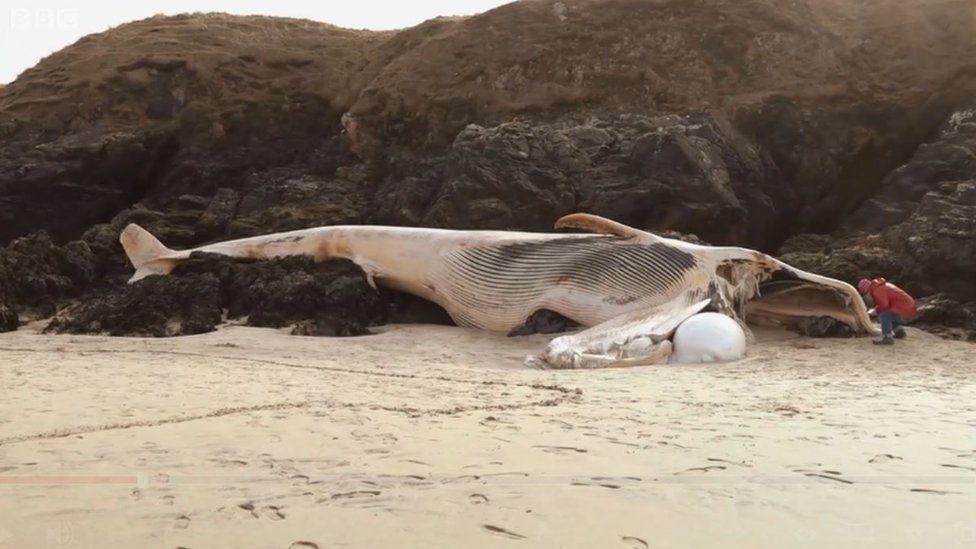 A dead whale measuring about 16m (52ft) long and weighing more than 30 tonnes has been buried at a landfill site.
The animal is believed to be a fin whale - the second largest mammal after the blue whale.
It washed up on a beach at Uig on the Isle of Lewis in the Western Isles earlier this week.
Local authority, Comhairle nan Eilean Siar, said the whale was removed to a landfill site at Bennadrove.
Fin whales can grow to up to 27m (88ft) in length and dive to depths of more than 200m (656ft) to catch fish and krill.
Sightings of the whales around Scotland are rare.