Mortimer and Whitehouse: 'North Uist is the best show we've done'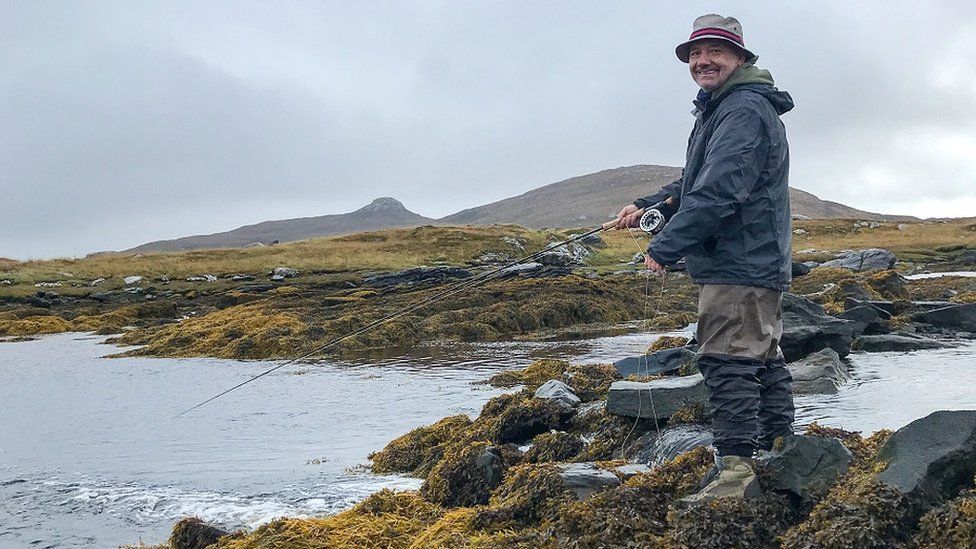 Comedians Bob Mortimer and Paul Whitehouse say the episode of their popular fishing show recently filmed in North Uist was their best show ever.
Mortimer told BBC Scotland: "It is the most extraordinary place we've been.
"Thanks to Scotland it is probably the best show we've ever done and that is down to the extraordinary environment."
The show follows the comedians as they fish lochs, rivers and lakes around the UK, while chatting about their life experiences.
Whitehouse, famed for his appearances in The Fast Show, told BBC Radio Scotland's Lunchtime Live programme: "I'd fished in Scotland before, I've fished the River Dee and fished in Scotland when I was a kid.
"I've fished on the Isle of Lewis but never North Uist. We were knocked out by it.
"The staggering beauty and extraordinary landscape is beautifully captured by our crew."
Mortimer, whose comedy career included a long-running double act with Vic Reeves, said Whitehouse approached him with the idea of a fishing show while he was recovering from a triple heart bypass operation.
He said: "Paul knew if I didn't get out of the house I would just be watching TV on the sofa all day. The show got me out and about and appreciating life is worth living.
"It's just a reason to go somewhere pretty and pass the hours."
Mortimer added he was able to enjoy angling thanks to Whitehouse's knowledge of fishing. However, he said he was not as serious about it as his fellow comedian.
He admitted to "sometimes fishing with a children's rod bought out of Woolworths", adding that on North Uist he caught and then lost his first sea trout and Whitehouse was "very, very upset" about it.