Space Hub Sutherland clears major legal hurdle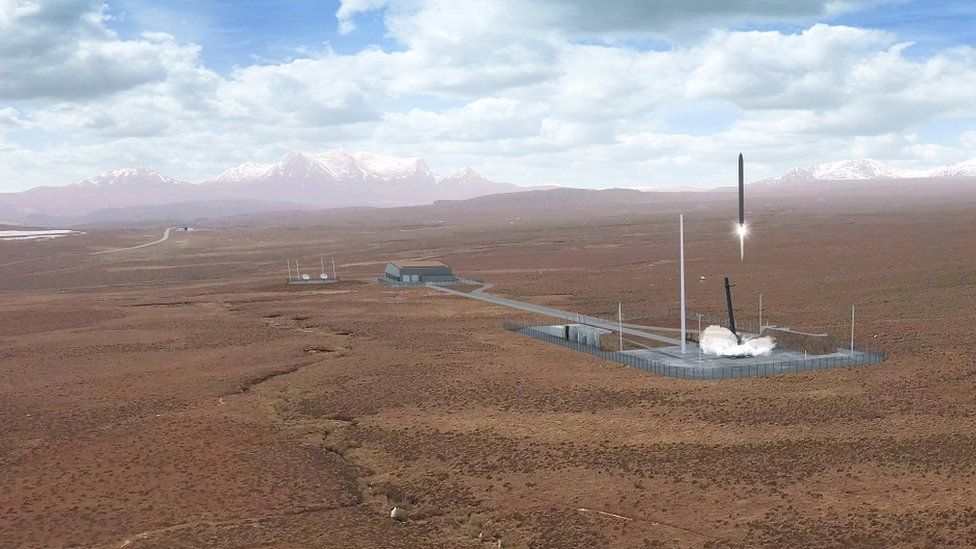 Plans for a space port in the Highlands have cleared a major legal hurdle.
A Scottish Land Court judge has approved a change of use of an area of croft land near Tongue in Sutherland for the building of the facility.
The land around the rockets hangar and launch pad must remain available to crofters for agricultural use.
The ruling means the first rockets carrying small satellites could launch from Space Hub Sutherland from next year.
The land court hears disputes in crofting and farming.
Crofts are small agricultural units, which are tenanted or owned. Crofters also have rights to land known as common grazings where they raise sheep and cattle.
The £17.5m project led by Highlands and Islands Enterprise (HIE) is supported by Melness Crofters' Estate and has planning permission from Highland Council.
Rockets manufacturer Orbex, which has its UK headquarters in Forres, Moray, is involved in the project.
The proposed space port had faced a legal challenge from billionaires Anders and Anne Holch Povlsen.
The couple own land near the proposed space port and have concerns about its impact on protected areas.
Their company, Wildland Ltd, raised the legal action against Highland Council's planning approval.
But in a ruling last month, a judge said he was "not persuaded" that the local authority had erred in law.
Dorothy Pritchard, of Melness Crofters' Estate, said the latest legal decision cleared the way for construction to start.
She said: "Our vision from day one has been to create opportunities for the local community while minimising disruption to our landscape here in Sutherland.
"We know that unless we create more opportunities for people to live and work here in Sutherland then we will lose the heart and soul of our communities."
She added: "The job creation that comes as a direct result of the space hub and additional knock-on opportunities in the future will ensure that our community thrives for generations to come."
Orbex chief executive Chris Larmour said Space Hub Sutherland was the only UK space port with planning permission and, following the latest court ruling, it was now "all systems go".