Hebridean bothy sale seeks 'active' islander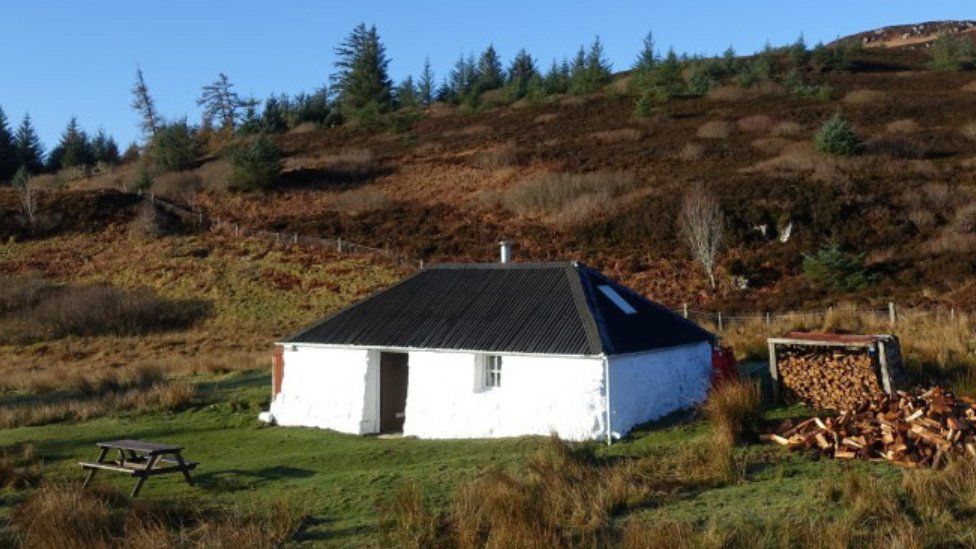 Residents of a small Hebridean isle hope to attract a new member of the community after putting a former shepherd's bothy up for sale.
Eigg off the west Highlands coast is home to about 100 people.
The island's community-run heritage trust is seeking offers of over £65,000 for the stone-built Sandamhor Bothy.
The property has a single room divided by a low wall, an outside toilet and a cast iron wood-burning stove for heating and cooking.
Isle of Eigg Heritage Trust said the bothy, which has been used as holiday accommodation in the past, required "extensive renovations and improvement".
The home, which is accessed by a rough track, has a sea view to the Highlands mainland and comes with a quarter of an acre of land.
The trust said it was looking for a purchaser who wanted to live on Eigg full-time and be "an active contributing member of the community". It said it would not necessarily accept the highest offer.
Community Land Scotland, an organisation that supports community ownership of buildings and land, has praised the initiative.
The island, one of the Small Isles south of Skye, is about five miles (8km) long and three miles (5km) wide.
It has been in community ownership since 1997.
Islanders completed their purchase of the isle after years of issues with absentee landlords.
A lack of home and business security, unemployment and poor housing and infrastructure influenced the decision to launch a buyout.
Following the community buyout, islanders have worked towards ending their reliance on diesel generators for power and instead having most of the electricity they use generated by renewable energy projects.
These include micro hydro, solar and wind schemes.
The trust has also been trying to increase the availability of homes on the isle.