Farmer fined for digging up ancient 'burial cairn'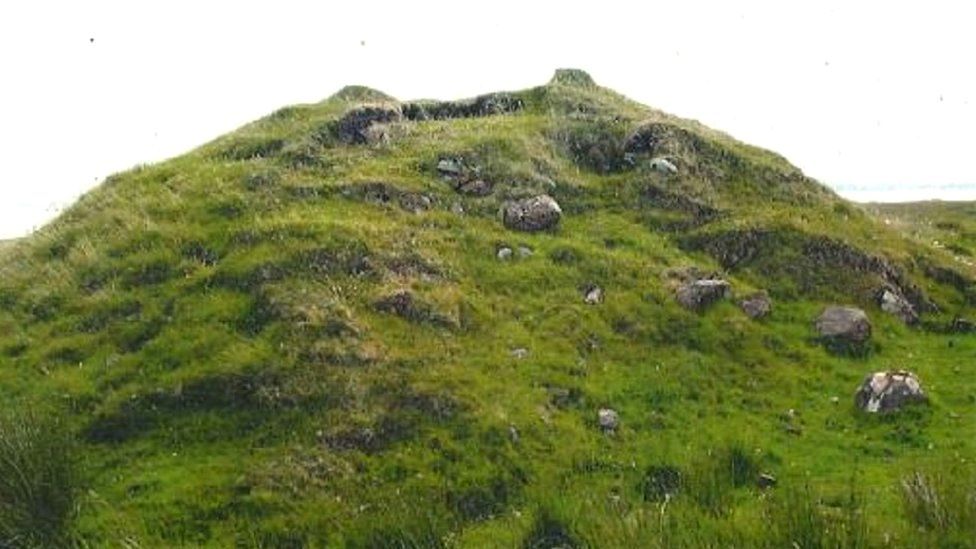 A farmer has been fined £18,000 for destroying a Neolithic site on Skye.
Duncan MacInnes used the earth from Upper Tote Cairn to help with a shed-building project elsewhere on his land.
The 59-year-old had earlier pled guilty at Portree Sheriff Court to damaging the protected monument, which is believed to be a burial cairn.
Historic Environment Scotland had written to him on three separate occasions about the existence of the cairn, a grass-covered mound.
MacInnes owns the land next to the A855 near Upper Tote on Skye where the 11m (36ft) diameter, 3m (9ft) high Upper Tote Cairn stands.
The Crown Office and Procurator Fiscal Service said MacInnes excavated part of the site between 1 and 12 December 2018.
Andy Shanks, procurator fiscal for Grampian, Highlands and Islands, said: "As the owner of the land this ancient monument sits on, it was Duncan MacInnes' duty to help protect it.
"Instead, he showed a complete disregard for its importance when he dug for soil and damaged Upper Tote Cairn."