Warning over Moray youth worker cuts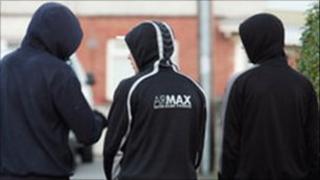 A decision to reduce youth worker services in Moray could have "devastating" consequences for local communities, it has been claimed.
Two youth workers who patrol the communities of Lossiemouth, Burghead and Hopeman are being made redundant by Moray Council.
Unions fear the move could lead to an increase in street crime and underage drinking.
But the council said every effort had been made to minimise the impact.
It added that any reductions in youth services had been subject to close scrutiny.
But Janet Adams from the GMB union said she believed it was a frontline service that had the potential to save lives.
Ms Adams referred to one recent incident when youth workers were approached by friends of a young girl who had had too much to drink. They arranged for her to go to hospital for treatment.
She added: "Had they not been there, there is no guarantee that the youths would have gone to the police for fear of getting into trouble themselves, and it could have had serious consequences."