Travellers poised for Aberdeen convention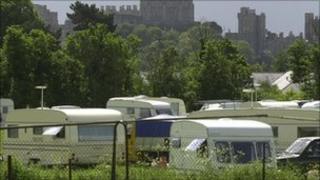 Organisers of a travellers' convention to be staged in Aberdeen next week have said they are surprised at concerns raised about the event.
Reports claimed up to 1,000 travellers would visit the city's Calder Park for a five-day religious convention.
But the Christian group which is organising the event, the Light and Life Missions, said the numbers quoted in the media had been exaggerated.
And it played down local concerns that the convention could attract trouble.
Senior pastor Jackie Boyd said he was "a bit surprised" at the concerns.
"We are an international charity and we have events like this - about 12 - through the summer," he said.
"They should have no concerns about trouble or anything. I have heard some wild quotes that 1,000 people are going to come. We have a marquee that seats 150 so I will be surprised if 1,000 come."
The organisers have been holding meetings with the city council and Grampian Police ahead of the convention.