Fine for for country and western Asbo breach man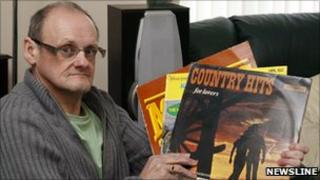 A country and western music fan has been fined for breaching anti-social behaviour laws due to his loud music.
Partially-deaf Michael O'Rourke, 51, of Peterhead, admitted breaching orders after complaints from neighbours.
O'Rourke, who has since moved house, said he liked to listen to artists such as Dolly Parton and Johnny Cash.
He was fined a total of £250 at Peterhead Sheriff Court. He had earlier said: "Why should I stop listening to my favourite music?"