New Grampian live fire training facility unveiled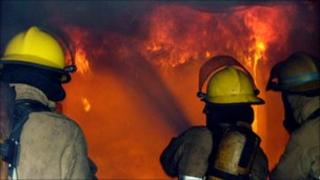 A new £320,000 training facility has been unveiled by Grampian Fire and Rescue Service.
The live fire training unit at the service's Portlethen training and development centre has been described as a unique, state-of-the-art facility.
It offers crews the chance to train in intense fire, heat and thick smoke.
A spokesman said it would make firefighters "safer and better able to deal with emergency situations and so better protect people".