Jobs hope after Aberdeen firm's £200m offshore deal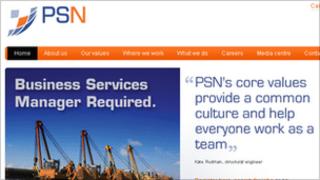 Hundreds of new jobs could be created after an Aberdeen energy services company secured a lucrative deal with Shell.
PSN has signed a contract worth nearly £200m for dismantling work in the Brent field.
Offshore work is expected to begin around late 2011 as part of the initial stages of platform decommissioning.
The Brent field was discovered in 1971, and oil production got under way in 1975.
Peter Brown, UK managing director of PSN, said: "The award of this contract reflects the strength of our ability to provide Shell with proven decommissioning expertise.
"We are confident the contract will provide a significant number of new job opportunities in the decommissioning services sector.
"It will also position Aberdeen as a global centre of excellence for offshore decommissioning."
PSN said about 700 people currently work on the Brent platforms, and predicted that a similar number would be needed offshore during the decommissioning.
PSN - which has a current worldwide workforce of more than 8,000 - said it would be creating up to 70 new positions initially.
The successful Brent field exceeded its original planned lifetime by 10 years.