Boy in Aberdeen named Cole Sellar by parents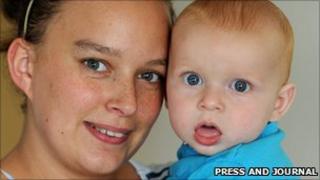 Parents with a sense of humour have named their son Cole Sellar.
Francesca Sammut and Ian Sellar, of Aberdeen, were amused when someone suggested they name him Cole as a joke, and the name grew on them.
Nursing auxiliary Ms Sammut, 24, said many people had commented, especially older people who remember coal cellars.
However she said she believed Cole's generation would not pick up on the reference.
The name came to light after Cole appeared in a baby photo supplement in a local newspaper.