Mother of road death schoolgirl sues car driver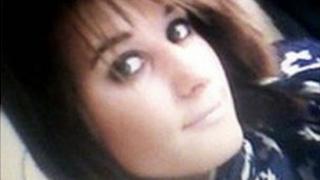 The mother of a teenage girl killed after getting off a school bus is suing the car driver involved.
Robyn Oldham, 15, was knocked down in September 2008 after getting off a school bus only yards from her home near Turriff in Aberdeenshire.
Robyn's mother, Carla Oldham, claims justice has never been done, and is seeking more than £300,000 in damages.
She has been campaigning to make it illegal for vehicles to overtake stationary school buses.
A two-day fatal accident inquiry into the teenager's death was held in Banff in February.
But in his written judgment, Sheriff Gordon Fleetwood said he had no recommendations to make.
He concluded that on the evidence he heard, he was not persuaded that such a change in the law could be recommended.